Yeaaaaaah
monolith for U-he ACE is released!!
Good visibility with great functionality!
Single pane. No tabs at all
Modern GUI Size : 1320px x 820px
NI Massive style modulation
Colors tell you mod sources clearly
Ghost mode – Hide all cables
Interactive display – Graphical feedbacks for FX parameters
Fullscreen MMap editor
Bundled with 48 bonus presets
Ghost Mode
Ghosts are with you. You can hide all cables with one click. And you can still choose mod source via dropdown menu. So ultimately, you can use ACE as a non-modular synth!!
Bonus Presets
This time, the skin comes with 48 bonus presets.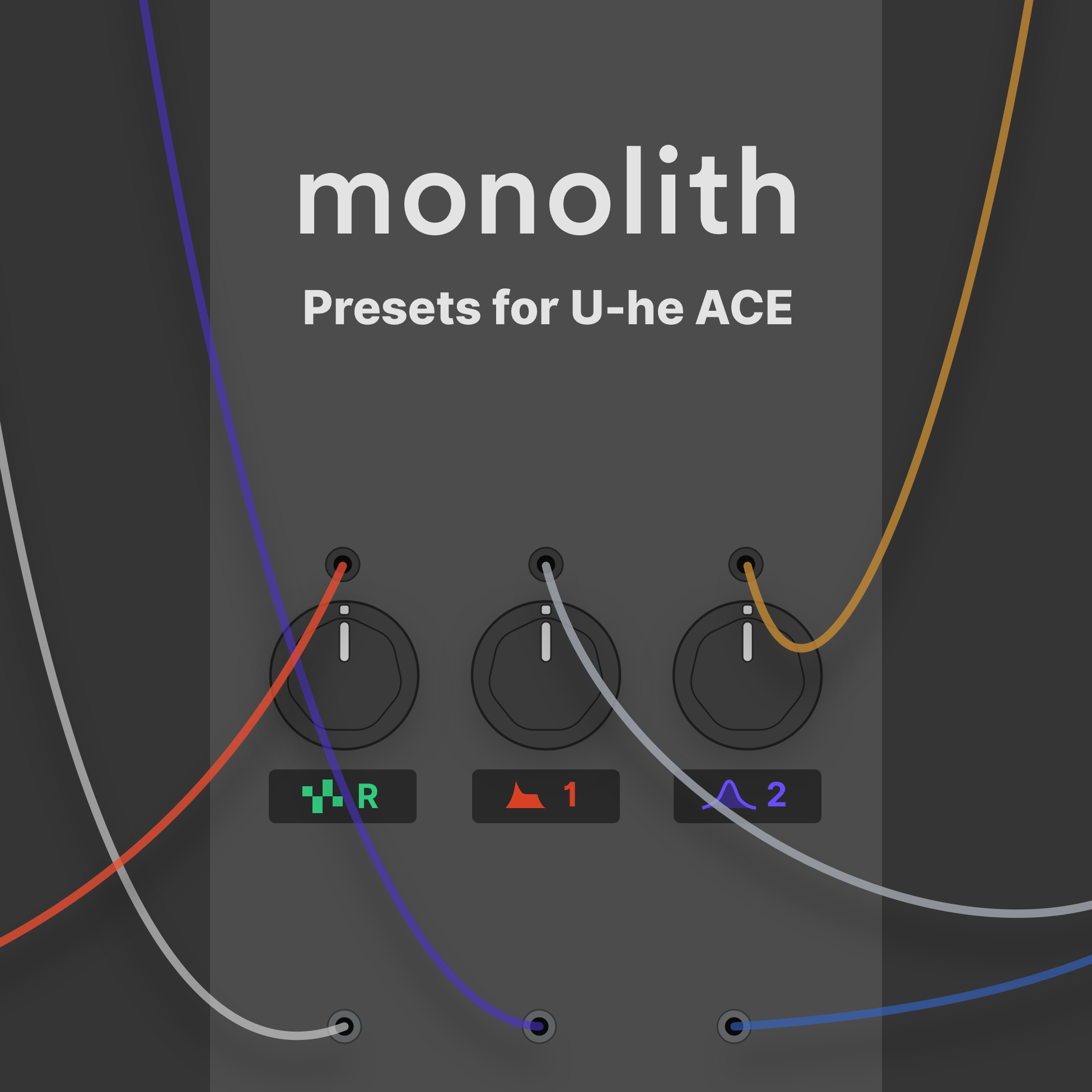 Skin + presets bundle is better than just presets, isn't it?
Light Version
Though it's not included in the initial release, the light version is highly probable to be added in the future.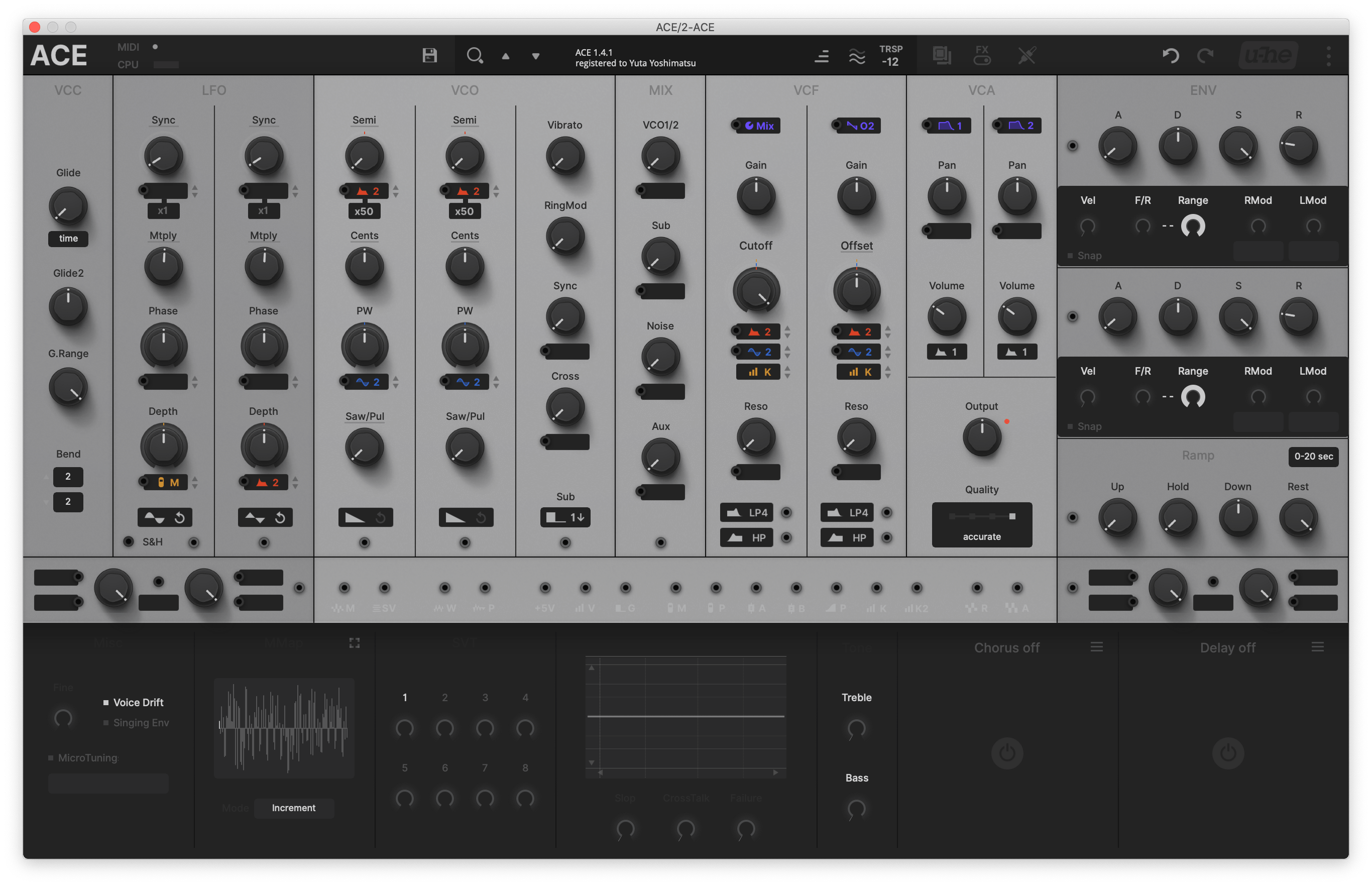 This is a really rough sketch but it convinces me that this kind of white background will also match for this theme. Variations won't come until basic bug fixes are done. Stay tuned!