Description
Massive Innovation.
"Massive Modular" is a custom GUI for U-he Zebra², which radically innovates how you use Zebra.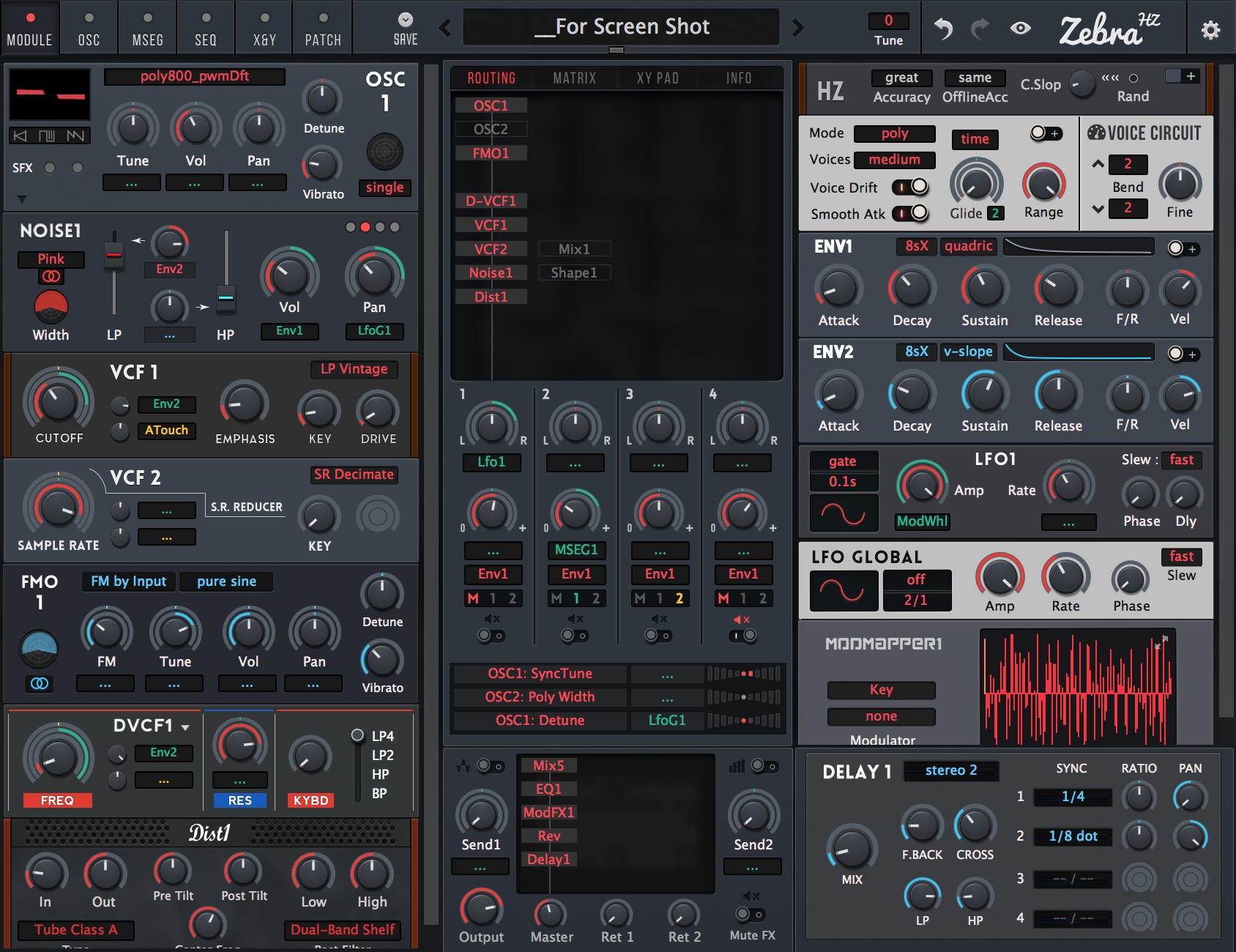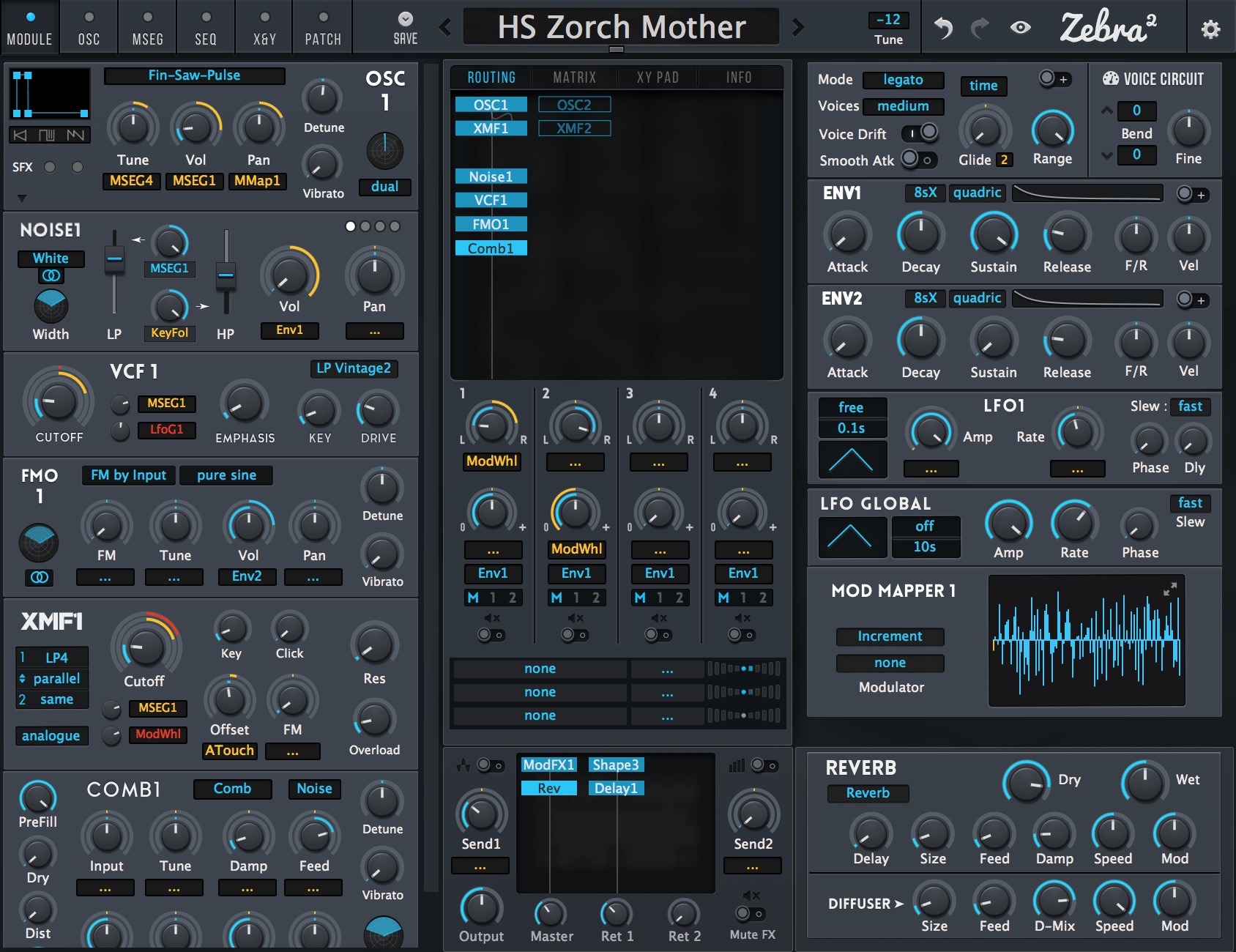 ---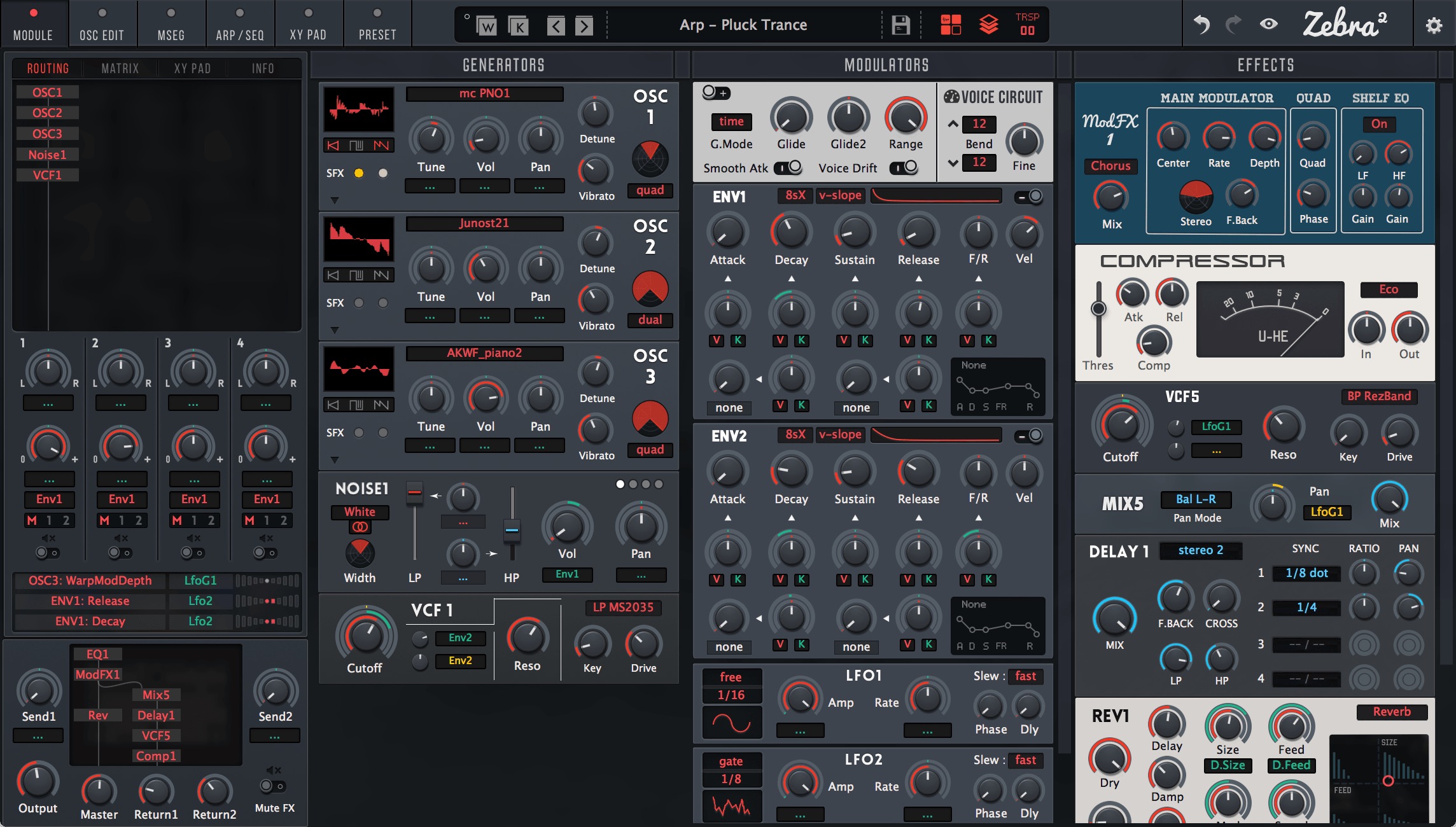 Now that the newer skin "Neumann" has been released, this skin becomes a kind of "legacy" product (updatings are less active). We recommend that you buy Neumann, rather than this.
New Modulation System
The biggest change of all. Massive-like Mod System. Mod depth knobs & target knobs are combined, giving you innovative visibility.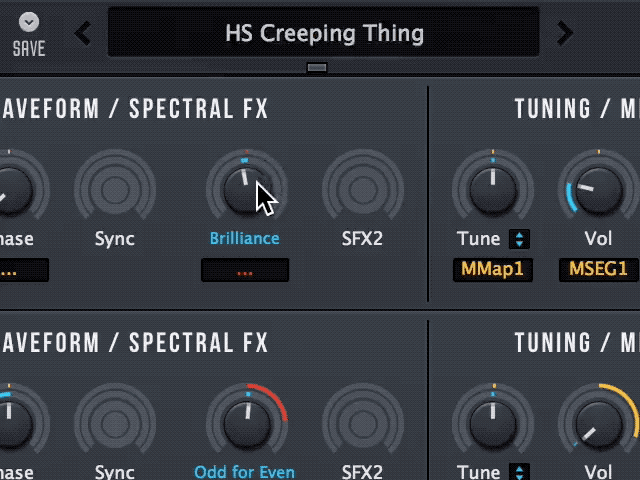 There are "modulation source box" and you can do these:
Left click : Set the mod source
Drag the text area : Control mod depth
Right click: Change the mod source
Mod amount is shown as a ring.
---