Description
Only in the Darkness Can You See the Stars.
"Izmo Dark" is the dark variation of Izmo skin for u-he Hive2.
About Izmo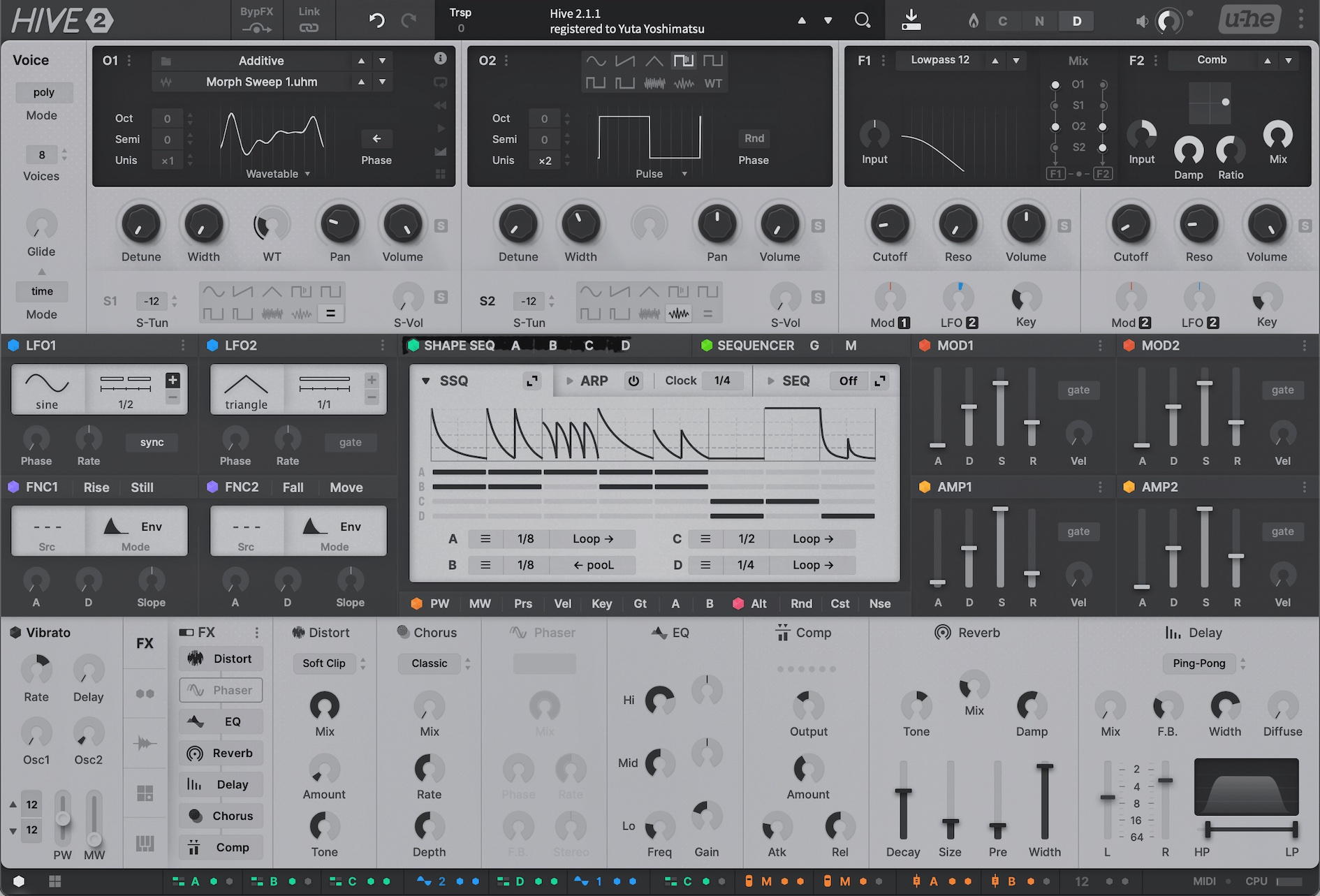 Izmo is the official alternative skin introduced in v2.1 update. Izmo has a totally different layout from the default skin, giving you new inspiration with new workflow. But it may have been a bad news for some people that it is a light skin…
I understand that sometimes you want to meditate in the complete darkness. So here it is!
---
Izmo Dark is not just a reversed-color version of Izmo. Many UI elements are rebuilt so that all the parts are in harmony with each other.
Modify and Share
Izmo Dark is a derivative work of Izmo, one of an "official" skin included in the installer package. So feel free to modify it and share them! For example, change backgrounds, waveform colors, knob ring colors etc.
Though the product is displayed in the "store" of the website, it is solely for the easiness of package management. There's no intention to discourage people to upload custom versions of Izmo Dark. Just see it as the "shadow" cast by Izmo––Izmo Dark shall follow how Izmo behaves.
(But do not appropriate resources for projects other than making custom Izmos, as a matter of course.)