Description
The Bonus Skin for Any Serum Products
LISA is included in our Serum preset products for free. "For free" means that in these products LISA is calculated as $0, the price is set just according to preset package value itself.
So we totally recommend that you buy our preset packages, rather than this skin individually.
Currently, Analog Anthem is the only package we have for Serum. If you add Analog Anthem to your cart, LISA is automatically added too. We're going to release more Serum products, to offer more versatile choices.
Logical. Sophisticated.
LISA is an alternative skin that has Logical Interface & Sophisticated Aesthetics.
Screenshots
---
---
*The skin is designed primarily for Retina displays. The low resolution version is just shrunk images of retina version (no optimization).
Logical Interface
Even though the layout and functions cannot be editable through the skinning system, in some aspects user experience is improved.
Polarity Made Clear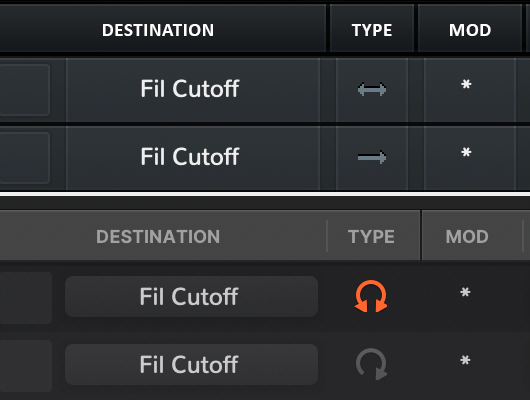 In the original skin, bipolar/unipolar icons look too similar to distinguish instantly. And the straight L-R arrows don't symbolize "polarity" very much in the first place.
In LISA, bipolar state is highlighted by color, and the icons are circular, which implicate modulation rings.
---
Sliders Dressed As Sliders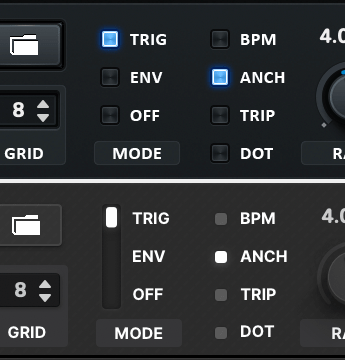 In the original skin, some sliders look as if they are buttons.
For example, TRIG/ENV/OFF in LFO is a single slider — switchable via DRAG and only one of them can be activated. But doesn't it look like separated buttons just like BPM/ANCH/TRIP/DOT?
In LISA, sliders look like sliders, just as they're meant to be.
---
Restrained Usage of Colors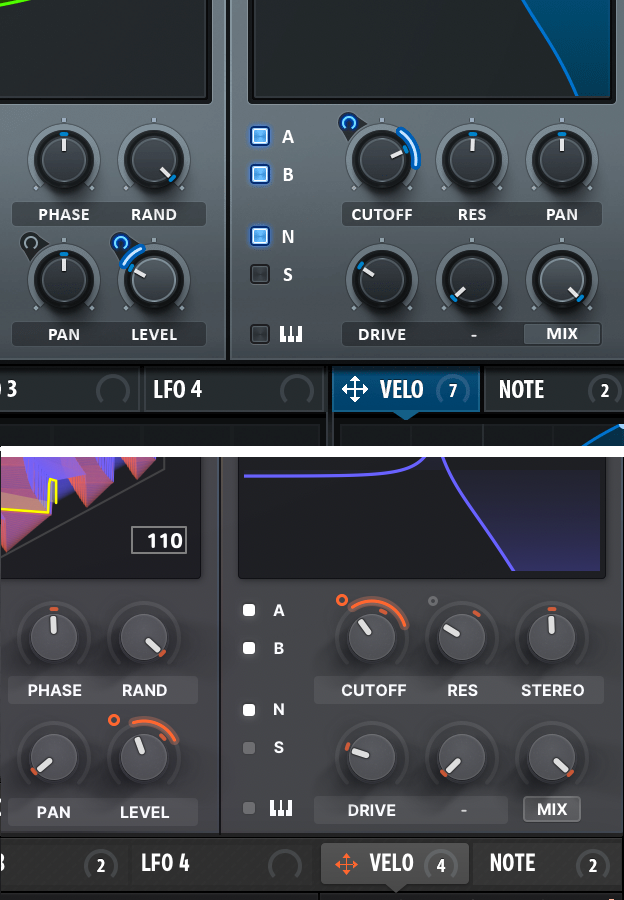 In the original skin, modulation rings and many other elements are colored the same — blue. It's a bit distracting when you look for modulated knobs.
In LISA, the accent color for modulation is exclusively used for modulation (except for Distortion effect colored the same by chance). You'll feel quite comfortable with this restricted use of colors.
---