OK, It's done!
AIKO skin is now fully compatible with Diva 1.4.3, which includes the tag based browser.
The tag display is not very much beautiful but it's helpless…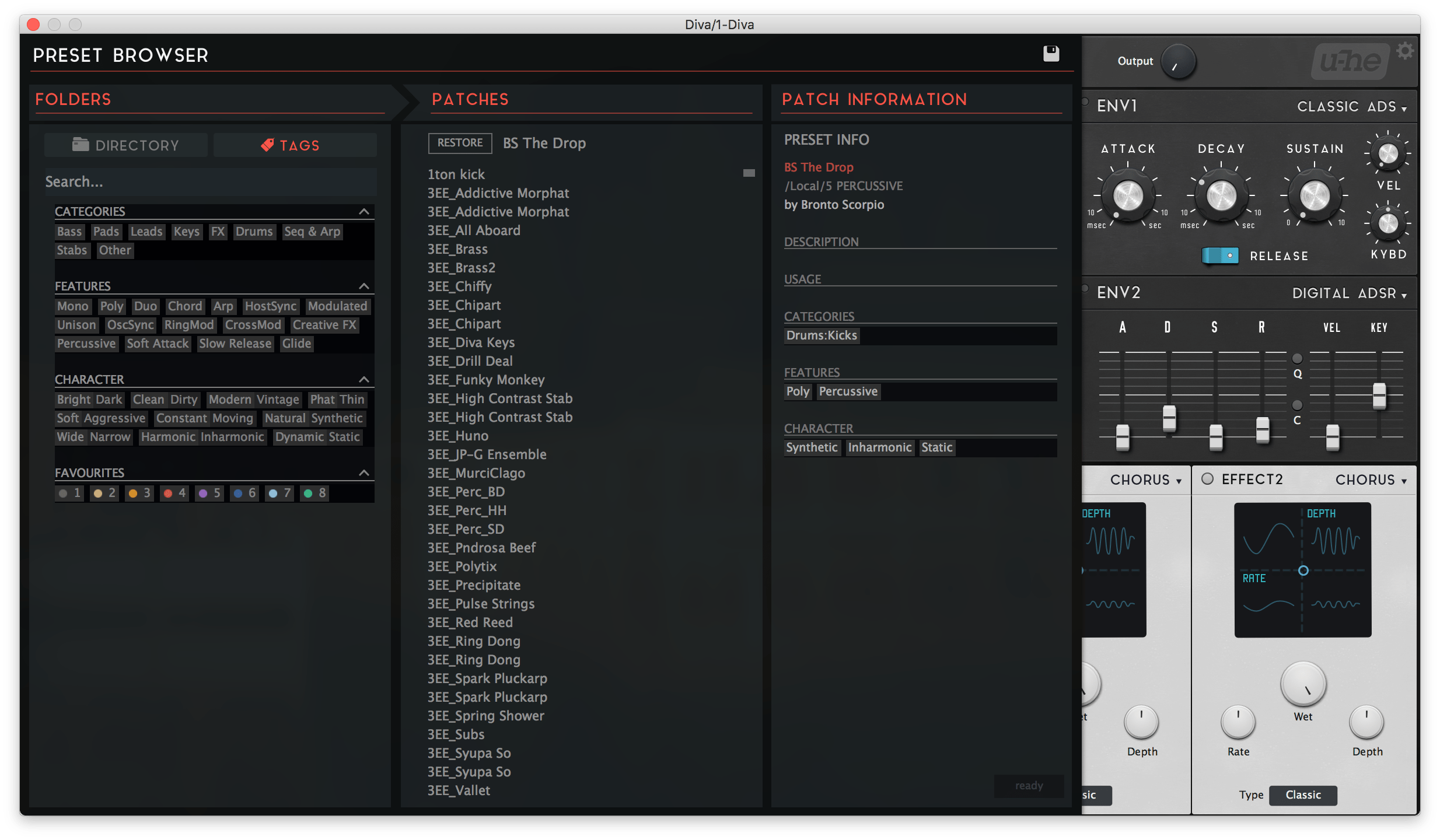 The black background color is automatically inserted and I couldn't get rid of it.
Tomorrow I'll work on Massive Modular.
P.S.
The compact patch list is still in old version. Junk icon and Fav icon are other way around.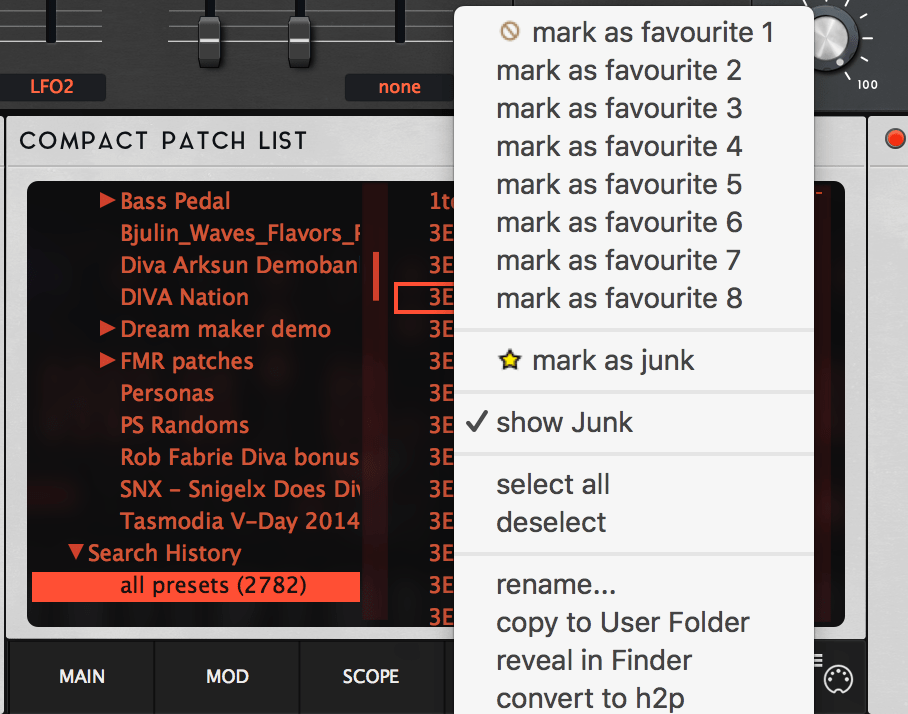 I'll update it in the future, too.