Finally the RED skin!
Congratulations, those who love the original Redwood skin. And the delay effect has got better, too.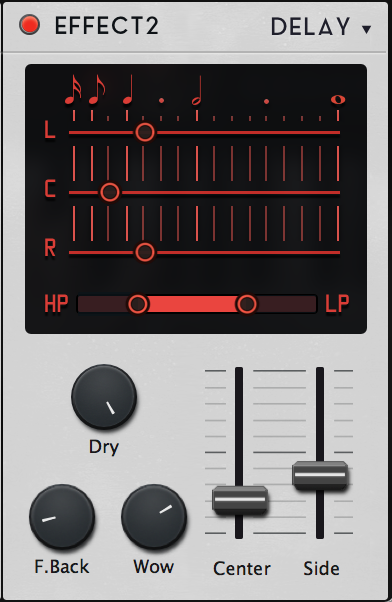 Now you can at a glance see how the signal is filtered.
What's Next?
Update for Zebra 2.8 is going below the surface. New EQ GUI component is great!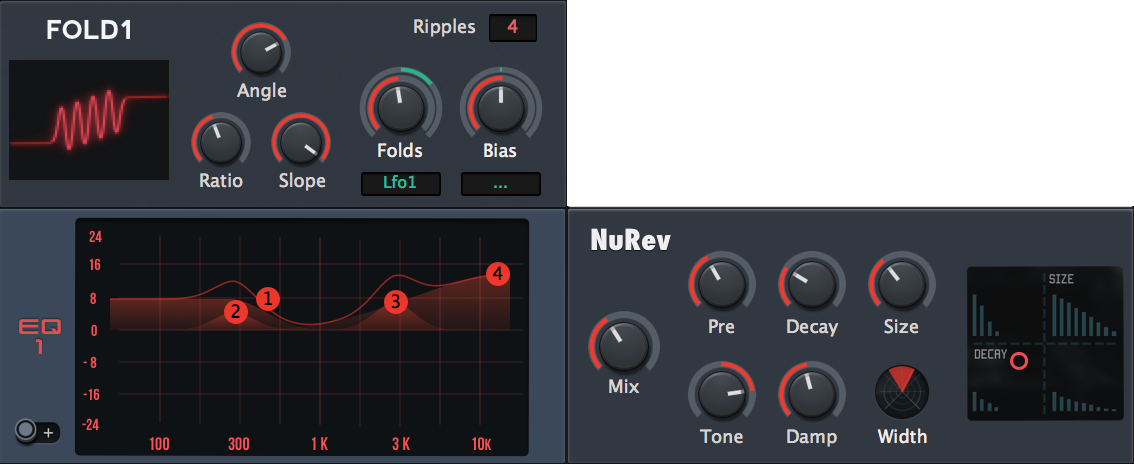 Since these new modules are added, skins for v2.8 won't be compatible with v2.7.
I don't want 2 versions going parallel so I've waited for the 2.8's official release, but it feels to me it'll be still long before that.
…so I'm gonna update "Musik Fabrik" for v2.8β.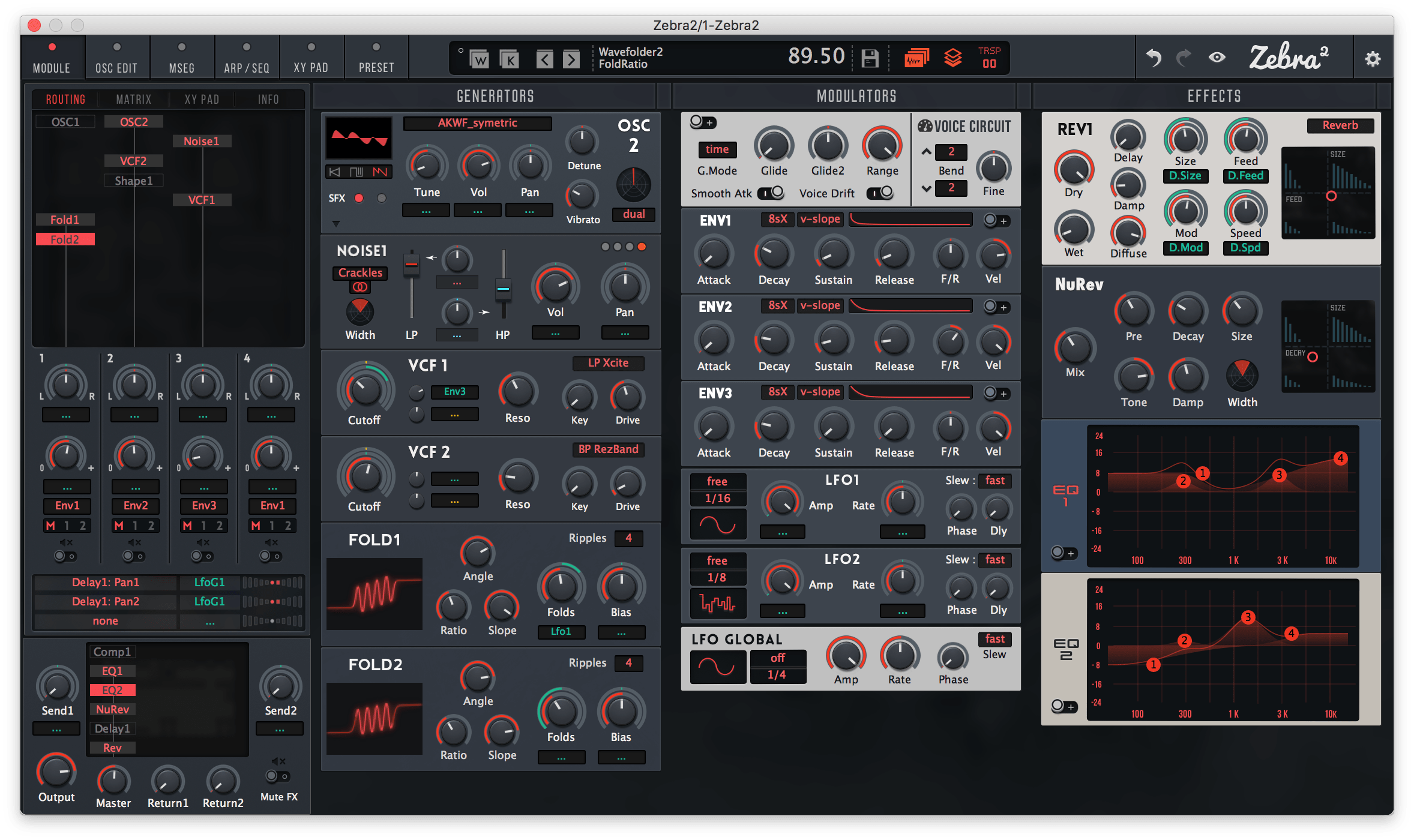 As for the other skins, I'll sit and stay until the stable v2.8 is released.