We've released a new product : FM Anthem for Hive2.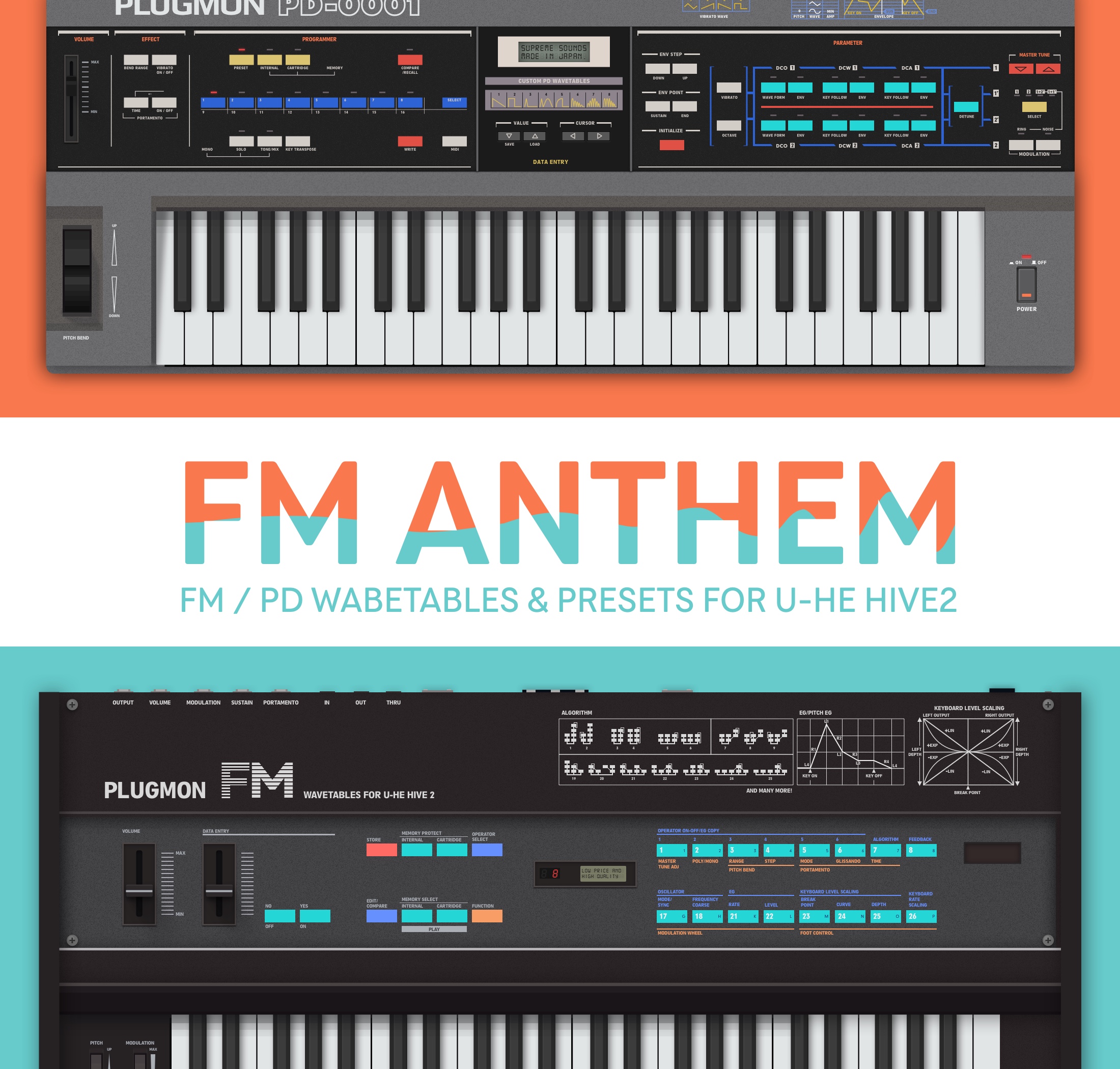 "FM Anthem" is HIVE2 preset library with 100 custom UHM wavetables, which replicates FM/PD synthesis waveforms.
Bring Hive to the Next Level
This definitely brings Hive to the Next Level. Listen to the demo!
You can get typical 80s digital sounds of DX, pseudo-acoustic sounds, and some modern digital monster waves.
UHM, the Dream Language
UHM is a script language for Wavetable developed by u-he. Maybe the world's first environment that is dedicated to wavetables, that is multi-lined, that has multiple buffers to store waveforms, and that can be edited through any text editor, without any pain of exporting.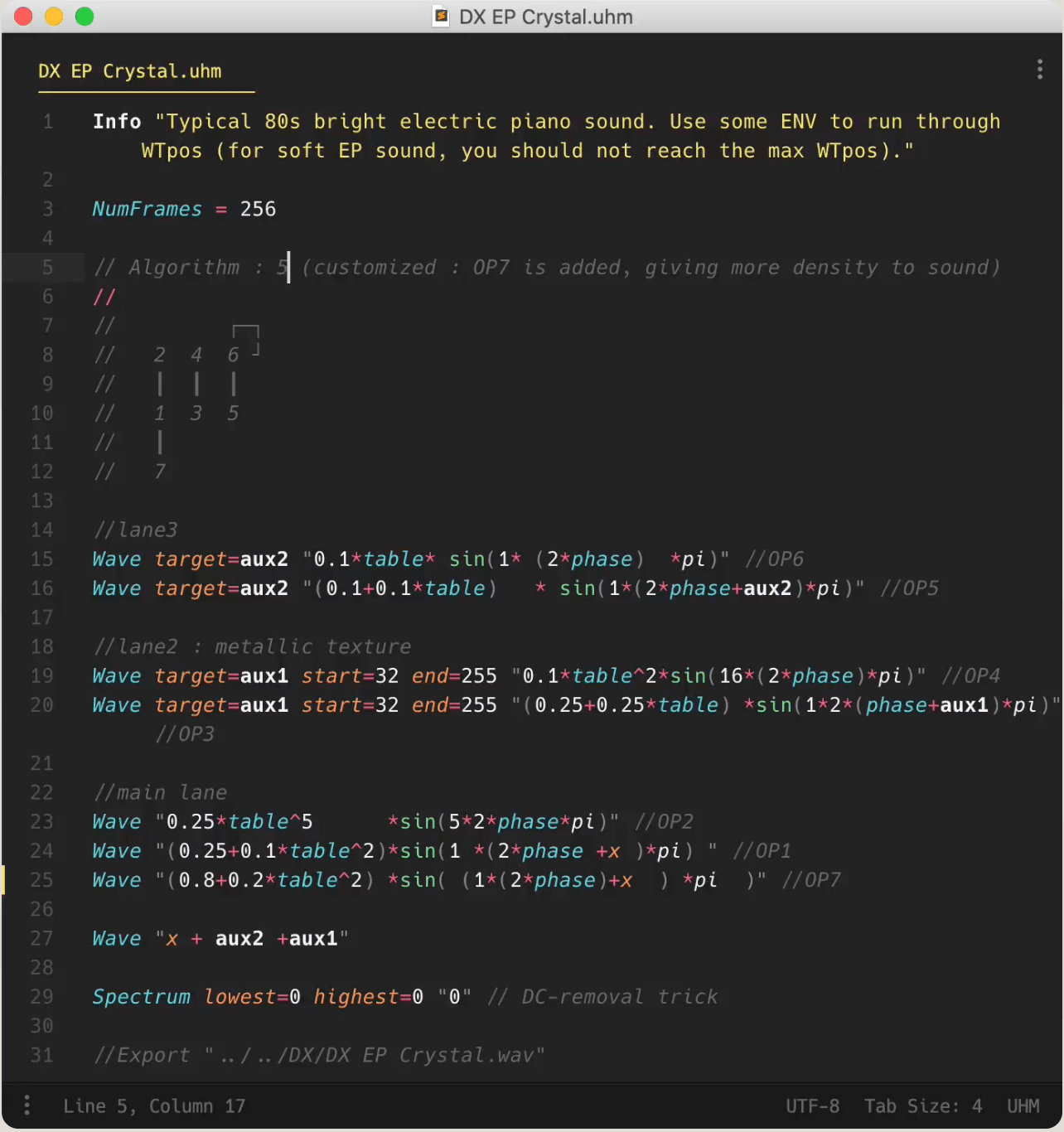 With UHM, reproducing FM/PD sounds as wavetables is within the reach of everyone! \\\\٩( 'ω' )و ////
4 Series in 1
FM Anthem bundles 4 series together : YAMAHA DX style FM sounds, CASIO CZ style PD sounds, YAMAHA OPL style FM sounds, and some of the wavetables inspired by Massive X.

DX and CZ sounds will remind you of 80s, while OPL and MX series sound quite modernized. You can vastly expand the sound palette of Hive!
Grab It While on Sale
FM Anthem is now on intro sale, 50%OFF! The deal won't last long. Grab it now (๑╹ω╹๑ )