Neumann for Zebra is now compatible with ZebraHZ 2.9.1!
Comb3&4, Res1-3 are now correctly loaded in the rack. But you know the rack is already full. As a result, Shape 1&2 are put into the 2nd rack…Yet still better than to switch bottom tabs to show D-VCFs or D-HPFs.
And you now have the great tag editor in ZHZ.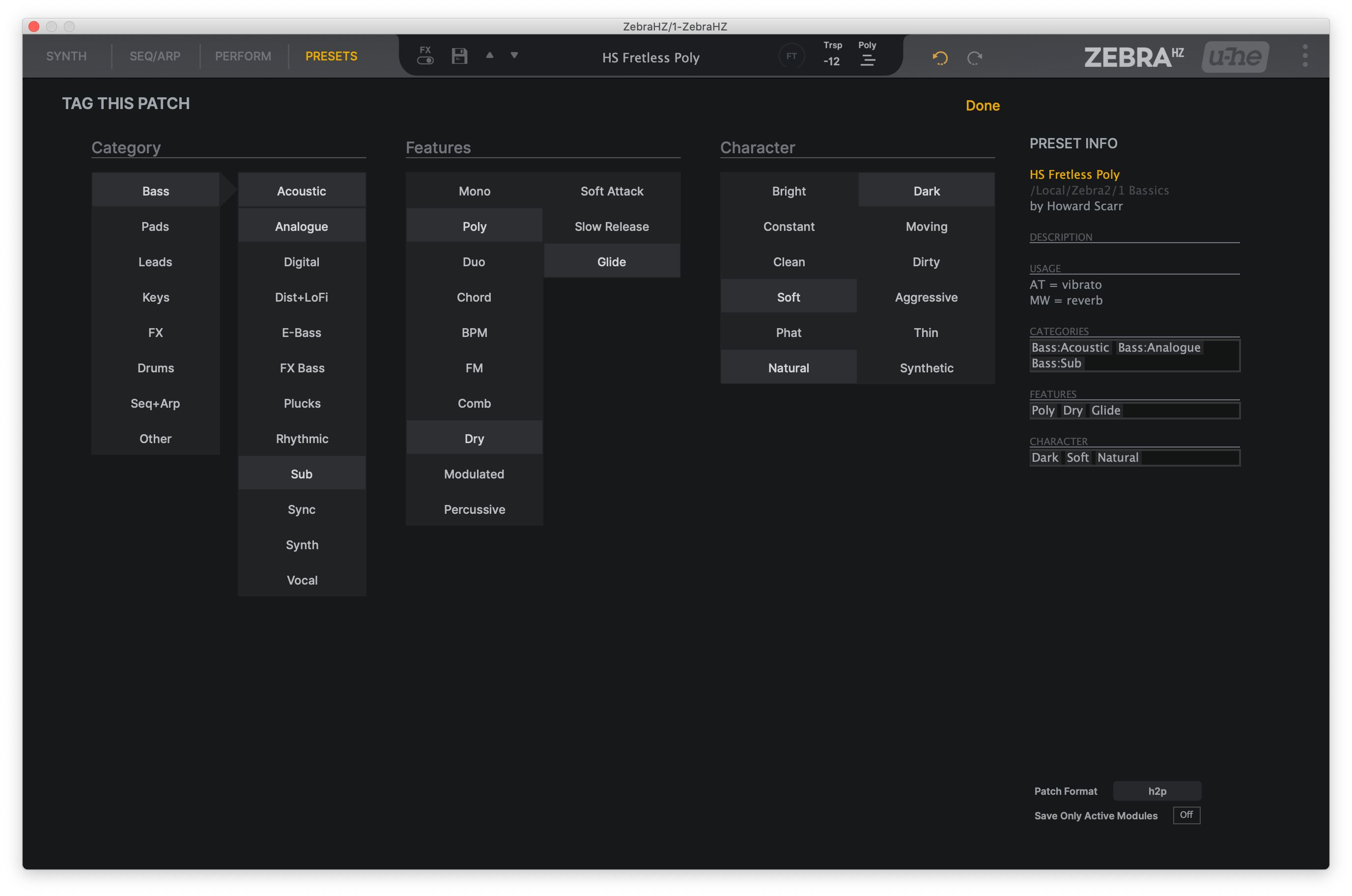 Have fun synthesis!
The Next One
The next skin will be the one for ACE.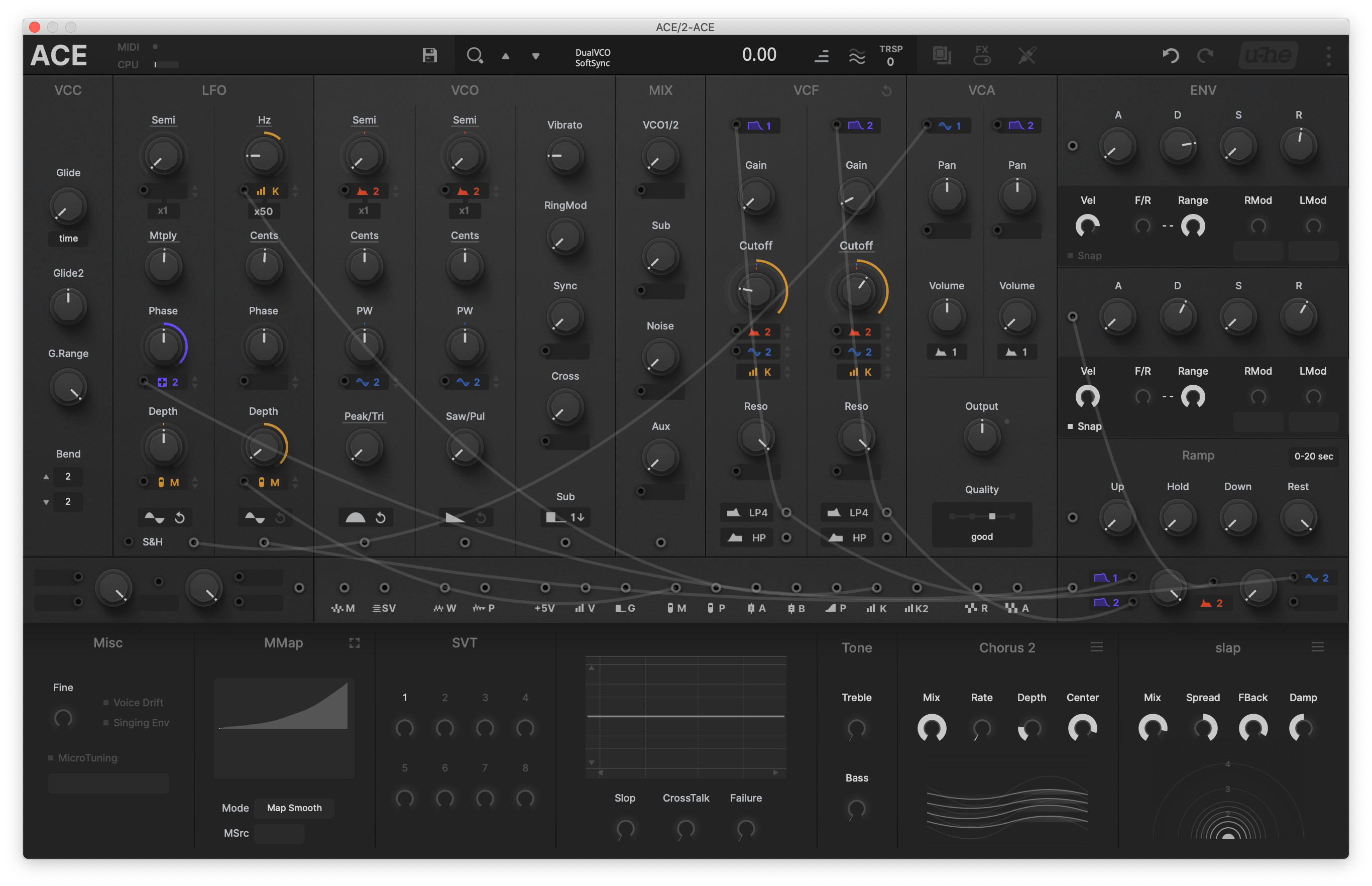 You can see how my graphic skills are improving!! It has "Massive modular system", "Interactive parameter feedbacks" and the same "Ghost all cables" feature as Tokyo Ghost skin. *All* controls are in a single pane. No tab at all😎
This time I'm gonna release this with sound presets included. I'm now making presets, which also acts as debugging and usability check. ACE oscillates just great.
And the HIVE2 project is still going under the surface…