AIKO 1.4.5
AIKO is updated to 1.4.5. Mainly bug fixes, but added some improvements like white header (as alternative choice) and the tag editor.
T-2020 soundset is also updated. Every preset is now tagged!😇
v1.4.5 (2018.12.2)

| | | |
| --- | --- | --- |
| fixed | Browser | Error massages were hidden behind preset browser and couldn't click. |
| improved | Browser | Tag Editor is added! |
| added | Design | Alternative white header you can choose. |
| improved | Soundsets | Every patch is now tagged. |
(The packages on Gumroad is still v1.4.4. I'll update it later, too.)
Tokyo Ghost 1.0.5
Our new Bazille skin, Tokyo Ghost, is also updated.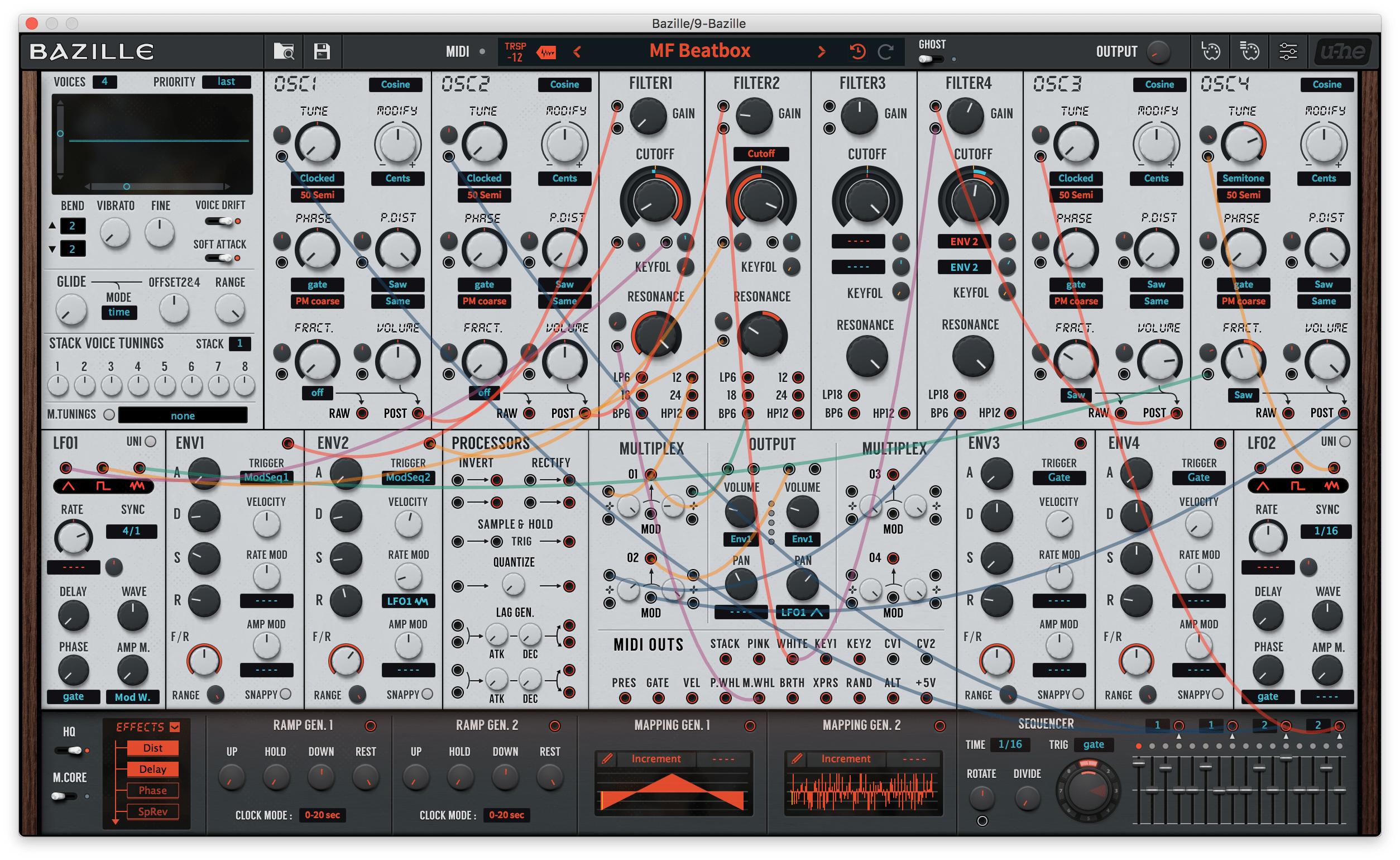 You'll notice that the bottom layout is changed. Mini effector section is (temporarily) removed, instead 2 Ramps & 2 MMaps are listed there.
Some may miss that compact FX knobs in the bottom. (I do.)
But you don't have to be disappointed! I'm planning to added the whole effects section into bottom panel, just like Repro.
I was hoping I could include that improvement in this 1.0.5 update, but it must take some time, and since the outlet misplacing bug was serious, I released this hot-fix version.
v1.05 (2018.12.23)

| | | |
| --- | --- | --- |
| Changed | UI | Inlets/Outlets images are now perfect circle by default. You can still revert it to the original version (slightly polygon shaped). |
| fixed | Output | Output inlets were not in the right positions. |
| fixed | Filter2 | Cutoff mode in Filter2 was not selectable. |
| fixed | General | Some elements are slightly moved, which hopefully lessens glitches in the scale other than 100%. |
| changed | Bottom | Ramp & MMap are now fully shown. Do you miss mini effector section? Don't worry, we're planning to add full FX control in the bottom panel. |
The HIVE Skin
The new HIVE skin is done! I'm building up the product page, making the demo version and so on.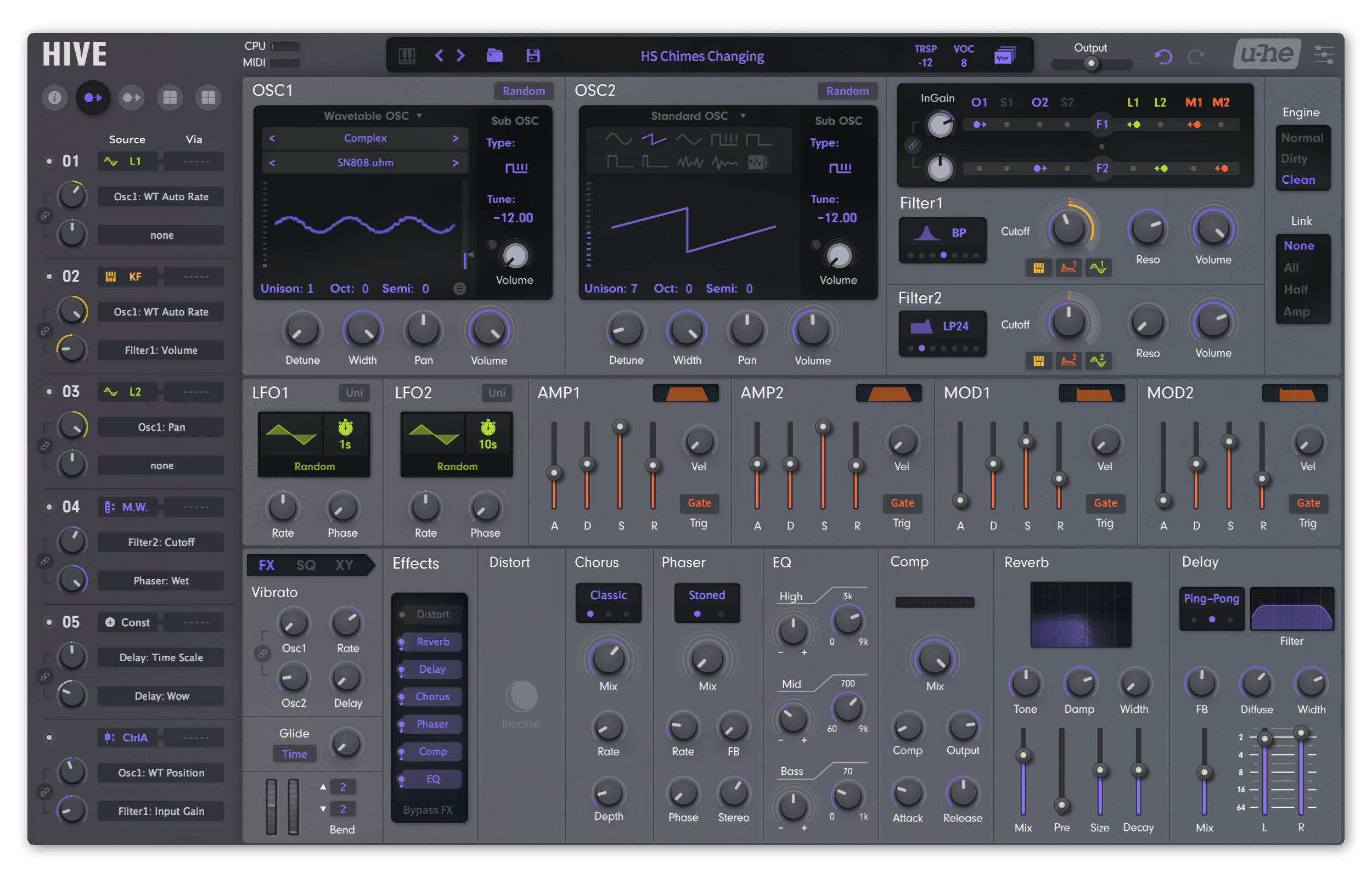 Simply my graphics skill seems to get better🤗
Just as always, compact alignments, color distinctions and some additional features!
I think I can release it in a couple of days. Have a nice Christmas!🎄🎅🎄