Finally it's done. Massive Modular system for Diva!!
And there's one for ACE, and even for Ableton Live!
"AIKO" Skin for Diva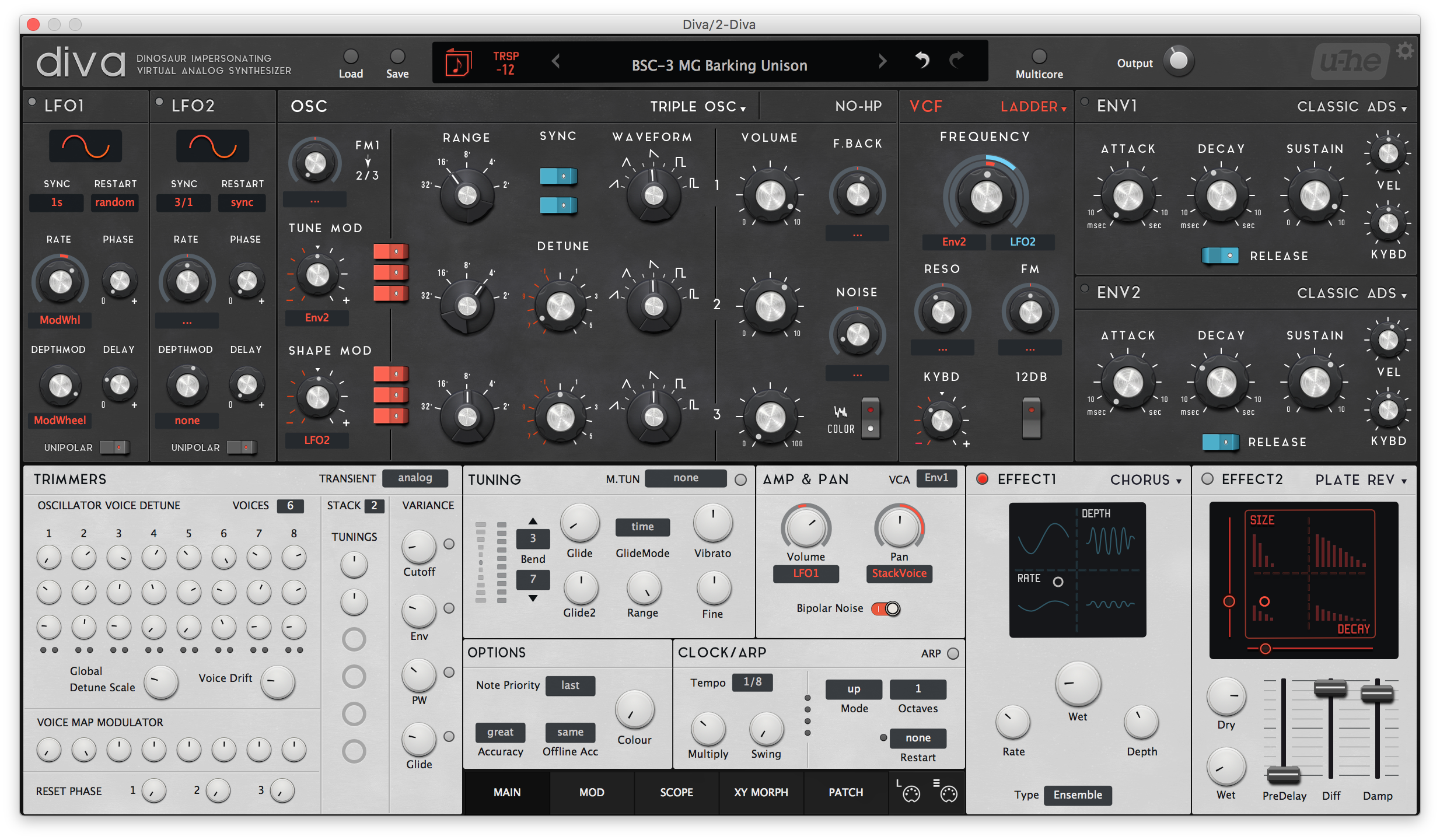 Product page : AIKO Skin for U-he Diva
[WPGP gif_id="2076″ width="400″]
---
Uniform VCFs
Designs won't get in your way.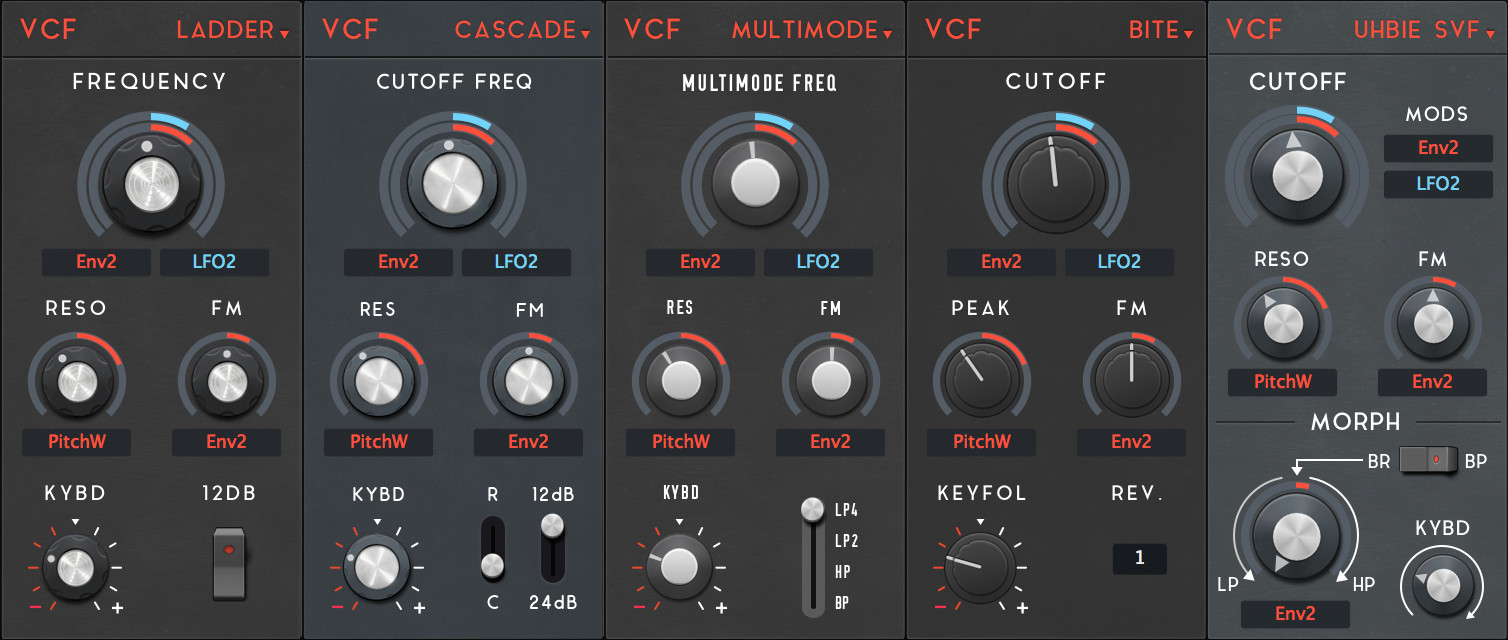 There are a lot more features! See the product page. It's commercial skin and comes along with a soundset… Just the same as Massive Modular skin.
Ace "Unity" Theme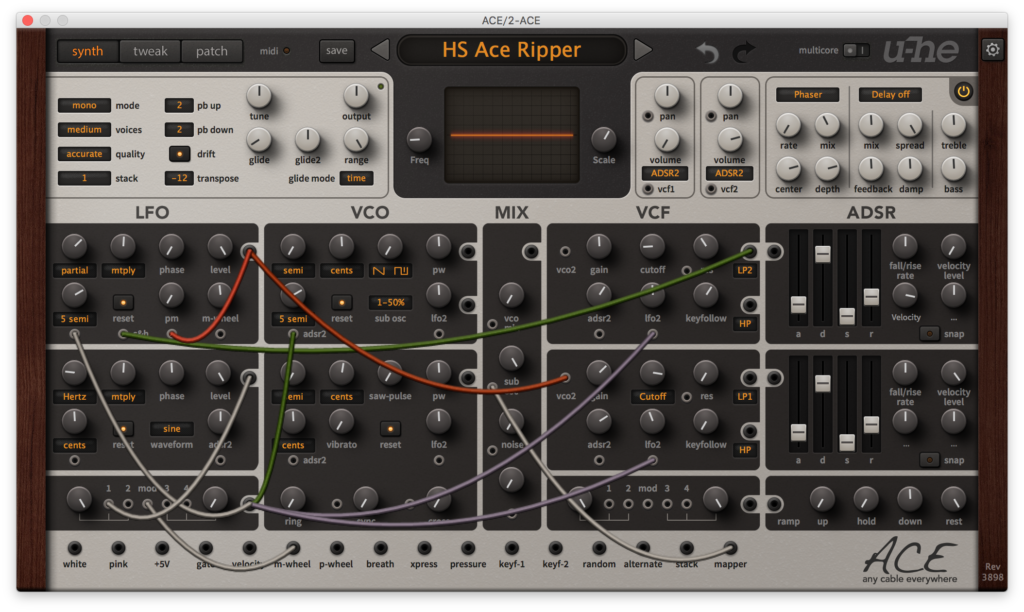 And here's another one — Ace "Unity" theme. This is just a small theme that makes Ace more like hardwares, more "Vintage".
I just changed the knobs, the faders and the cable colours. Nothing else. It took me less than a day.
…So this is free!! You can download this theme from the Freebies page.
"Strawberry Fields" Skin for Live 9
A custom Ableton Live skin, made with M4L Skin Editor.
It features 3 accent colors : Strawberry Red, Lime Yellow, Leaf Green. So this is the most organic skin ever made. I'm not kidding. you can feel healthy, actually!!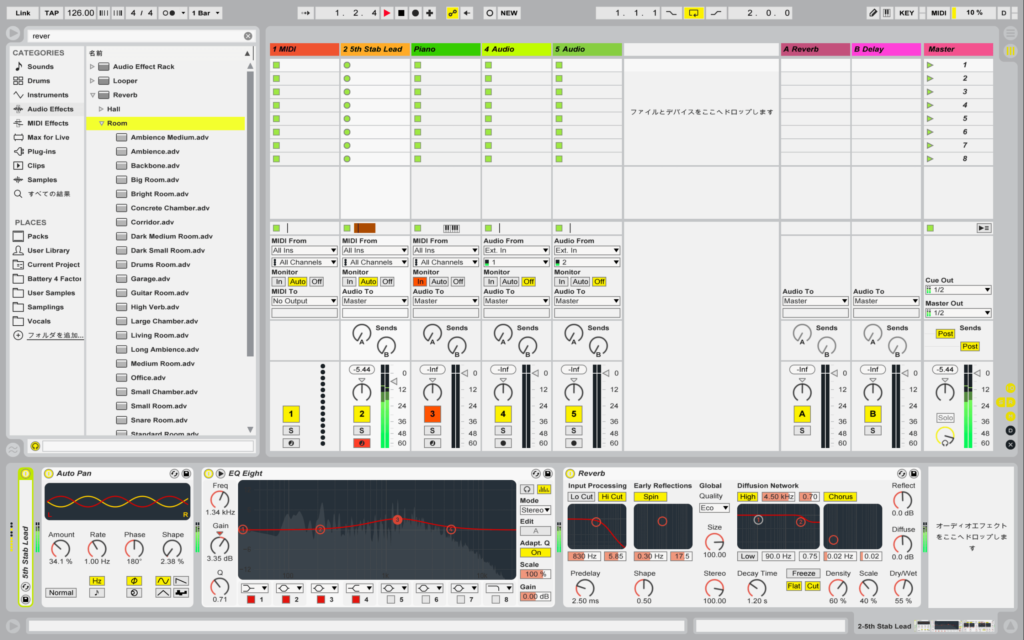 I also made a M4L effect — MiniADT. You can download these from the Ableton Goods page.
Revolution Again.
How you work and how you feel — AIKO can change your Diva life, just as Massive Modular has done. Now you'll be able to feel that Diva is an easy-to-handle, orthodox synth.
Have fun!!
(** I'll make a topic on KVR soon.)