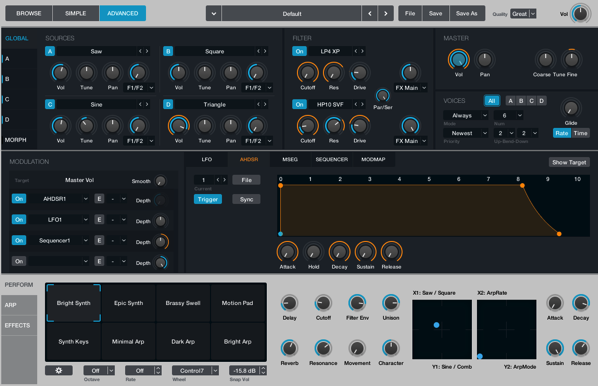 Whenever I saw Alchemy synth, I'm strongly attracted by this interface…
And UVI falcon!!!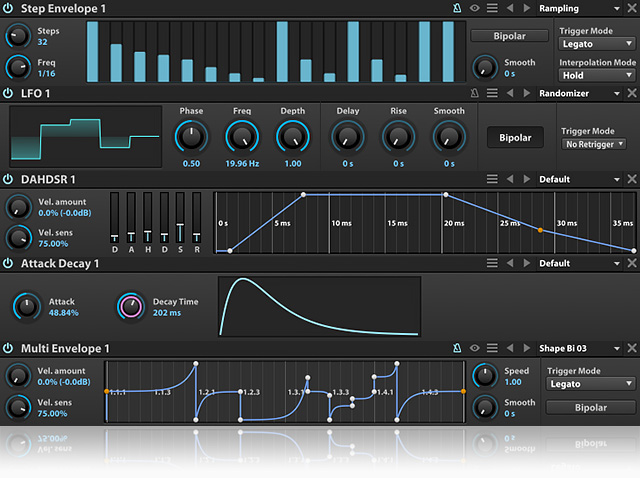 So fascinating a UI it has!!!
I really like this kinda knob, whose ticks is followed by the colored circle.
They're also seen in Bitwig, NI Battery and so on.
But it was hard to implement in Zebra skin.
Zebra has no easy system of making this and the only way is to draw 100 images manually.
I never felt like doing that, but Falcon…. UVI Falcon made me do this.
And something truly new is being woven now