Zebra Pokemod skin has updated again.
The major change is OSC tab in vertical alignment.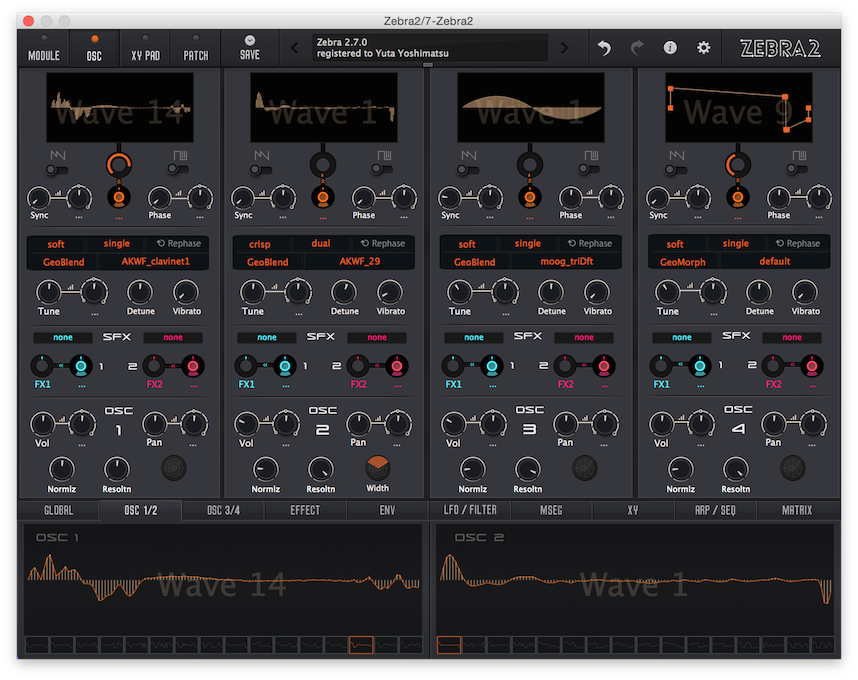 Waveforms top, tunings middle, SFX below and mixers bottom.
It follows the flow ofthe waves, which is much more intuitive.
And big OSC editor is reverted back to bottom pane, for some user pointed out that it's necessary for hand-drawing wave editing.
Update for 64DL bonus
Extra feature on 64DL bonus is also updated.
Not only VCF, but Comp, Rev, ModFX also gained "per-type-design".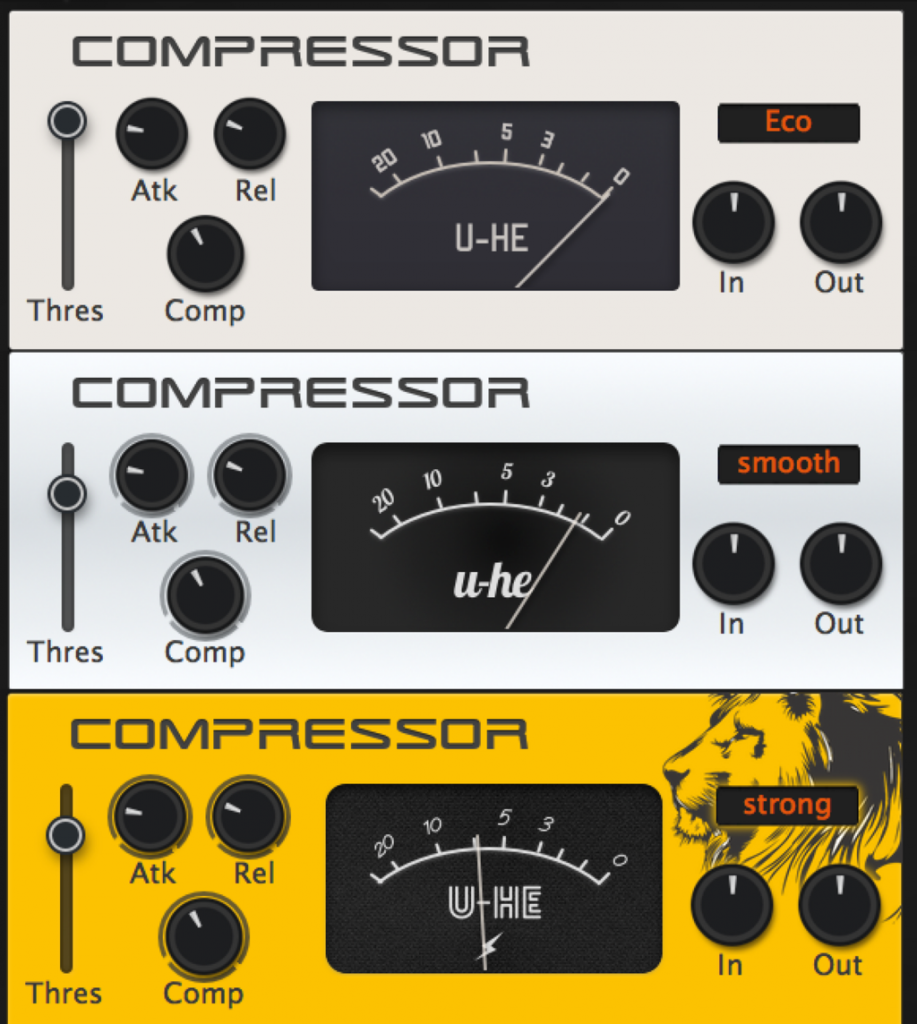 A phaser looks as a phaser, A strong comp looks as a strong comp.
And comp, now it has a VU meter! Presswerk's script taught me how to do this. It's just…. exciting.
Theming is quite fun and I now forget to make songs.
HONMATSU TENTO. (Put the cart before the horse.)